The latest update
Prime Minister Boris Johnson recently announced the next phase of 'lockdown' restrictions for England, which are due to commence tomorrow (2nd December 2020). Following the month-long national lockdown during November, tomorrow England will enter a three-tier system, with different levels of restrictions in different regions of the country, according to various criteria including the local COVID-19 infection rate.
Although things were looking promising for Go Cotswolds to reopen in December, I'm afraid to say we have to stay closed for a while longer, until further notice.
It's super confusing… so bear with me, I'll do my best to explain!
What's changed? The three-tier system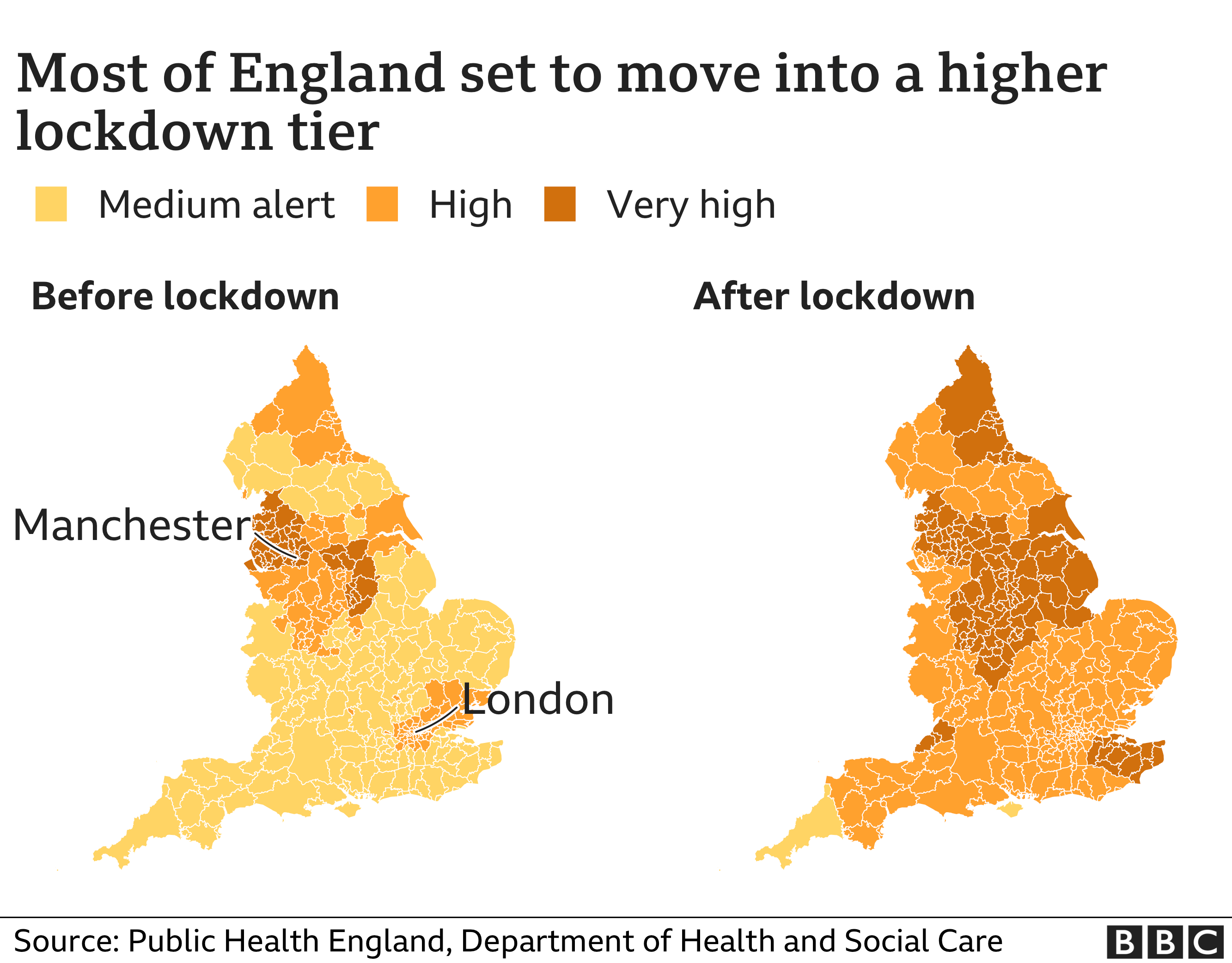 From tomorrow, 2nd December, the different regions of England have been assigned a tier level from 1 to 3, with Tier 1 (medium alert level) having the least severe restrictions, and Tier 3 (Very High Alert) having the strictest measures. The restrictions in all three tiers are tighter than in the previous three-tier system used back in October. In summary:
Tier 1 (medium alert)
In Tier 1 regions, most shops, restaurants, pubs, cafes and visitor attractions can remain open provided the 'rule of 6' is followed, with face coverings indoors and social distancing in place. If you live in a Tier 1 area, you can meet with up to 5 other people inside or outside, whether in a public or private place. Unfortunately (for us!), only three regions of the country have been assigned Tier 1: Cornwall, the Isle of Wight and the Isles of Scilly.
Read more about restrictions in Tier 1.
Tier 2 (high alert)
In Tier 2, there are additional restrictions, including a ban on serving alcohol in pubs and restaurants unless it is served with "a substantial meal". The rule of 6 still applies, but you can only meet with people who are not in your household in outside spaces. Most of England has been placed into Tier 2, including the Cotswolds in North Gloucestershire and Oxfordshire.
Read more about restrictions in Tier 2.
Tier 3 (very high alert)
Some areas of England have been placed into Tier 3 restrictions, which bans social contact with anyone outside of your own household, whether indoors or outdoors, in public or private. Here, while most shops are still allowed to remain open, pubs, restaurants, cafes and hotels (etc.) must stay closed and travel is only advised if "essential".
Read more about restrictions in Tier 3.
Use the Government's postcode checker to find out which tier you are in.
What does this mean for Go Cotswolds?
Disappointingly, and despite a very low COVID-19 infection rate in our home district of Stratford-on-Avon, higher infection rates in other areas of the county mean that the whole of Warwickshire (including Stratford) has been placed into Tier 3.
To be perfectly honest, the tier levels and their restrictions and exemptions are so confusing, we're not 100% sure what we are and aren't allowed to do! However, taking advice from Visit England, our own interpretation of the rules, and using our own judgement, we feel the most responsible thing to do, sadly, is to cease our tours until further notice.
Go Cotswolds will be back!
The tier system is due to be reviewed in two weeks time, so we are keeping all our fingers and toes crossed that we may move into a lower tier on the 16th December. This would allow us to conduct a few tours before Christmas for up to 6 people. Until we know for sure however, we've decided to remove all our tickets from sale for now.
Hopefully we'll be back in a couple of weeks, but if not, we'll reopen in February (if we are allowed to by then!) after our usual winter break (though we'll probably be staying at home this year instead of taking a holiday abroad!).
Tickets and gift vouchers available in our online shop
In the meantime, please check out our online shop! We have tickets for sale for our tours throughout 2021 and into 2022.
If you're looking for a Christmas gift, or would like to book a tour with us but don't want to choose a date yet, you can also purchase gift vouchers for our Cotswolds Day Tours and Brewery & Pub Tours.
Follow us, and tell your friends!
If you're not already doing so, please follow and engage with us on Facebook, Instagram or Twitter to stay up to date with Go Cotswolds news, and to do some 'armchair travel' by scrolling through some of the beautiful photos we take on our tours!
If you've been on one of our tours in the past, we'd also love it if you would write us a review on Tripadvisor, Google or Facebook – as a major British supermarket chain is fond of saying, Every Little Helps!